What is Architectural Visualization?
In the field of Architecture, Visualization is a concept that refers to the creation of images. To provide customers can use images in a realistic way. Considered as a bonding factor between the client and the Designer. On the other hand, visualization is often applied and takes place before construction.
3D Architectural Visualization is the clearest mark of bringing technology into Architecture. Refers to the creation of three-dimensional models of a structure using computer software. Customers can view their future home from all angles with the 3D model. Elements such as carpets, furniture, paintings and lamps can also be added. And it's observable how it comes together.
Today, with the help of advanced digital. The construction of 3D models creates more detail and high accuracy. Contains realistic elements such as: sunlight and shadow effects, making them look almost like the photo.

Architectural history.
Brief history of 3D modeling. Be connected to other disciplines such as painting, photography and engineering. Below, we will discuss Architectural Visualization, in different historical periods:
The earliest architectural plans were made by the ancient Mesopotamians and Egyptians over 4,000 years ago. Greek philosophers often argued about something, so architecture is attractive and useful. And Vitruvius a famous Roman architect. Believe that order, arrangement, eurythmy, symmetry and economy are the pillars of architecture.
By the Middle Ages, many ancient customs had been lost, and architectural plans often lacked calculation and precision. However, later in the Gothic period. Progress has been made in the design of the houses. This can be clearly identified from architectural and abandoned buildings such as Notre Dame in Paris.
During the Renaissance, artists learned to use the landscape to give the viewer a realistic look. Full information about their audience. A prominent example is Leonardo da Vinci. The person who creates his images with a remarkable level.

Baroque period:

During this period, extremely architectural and ornate. It often depicts strong moods and emotions. Are concepts that can be applied to 3D architectural visualizations today.
In the 20th century, as imaging technology continued to improve. Architects and Engineers can create many types of structures for homeowners and companies. As a result, there is a growing need to provide customers with a detailed description of the plan. In the 1960s, IBM released its first computer-aided software (CAD). This software has revolutionized the industry as many companies get its convenience, accuracy and cost effectiveness.
Why is 3D visualization important in Architectural Design?
3D Architecture visualization can be the most effective way to communicate ideas. In Architecture – they do not require additional physical materials. In particular, the speed is much faster than traditional modeling methods and more display. Here are five key benefits. Especially important of using Architectural 3D Visualization software:
1. You can explain the design idea to the Client.
In particular, to explain the Architectural blueprint for your project. With customers who do not have specialized knowledge of Architecture. Certainly, it will be difficult for them to perceive and understand your ideas. Without the help of tools, create an image for the description tool. The presentation, the words you say will certainly not be convincing enough when the customer cannot imagine what you say.
Exactly "Hundred to hear is not as good as one to see"! 3D Architecture visualization is really the effective solution if you are in this situation.
What is the difference between an Architect and an Architect? – KENT International Training Center
2. Cost saving.
In the past, Art Magazine with 3D architectural images, showing the extent of reduction and luxury. It was really only for the elite at that time. However, when 3D Architectural Visualization came into being. Things have become more logical over time. With an affordable cost within the budget that most homeowners can afford.
In particular, 3D images are not just images. But it also contains proportions, textures… bringing more benefits to customers.
Even jobs like creating videos, film projects from the past seemed like a high-class service. But now, has become popular and diverse. Because its cost is not as expensive as it used to be.
Nowadays:
With the development of advanced digital device software. 3D visualization also becomes easier and less expensive than most Architects and Owners. Therefore, you will not feel strange when you come across people who provide the same service at a lower cost. Or students who do low-cost services with low quality.
Above all, be careful to weigh and consider cheaper services. Because the final product can be of much lower quality. Obviously you can save money up front. But you may face more risks and costs later on. Rest assured and continue reading the article! We will analyze and convey to you the experience of choosing the right service provider in the following section.
10 ways to help cut business costs for businesses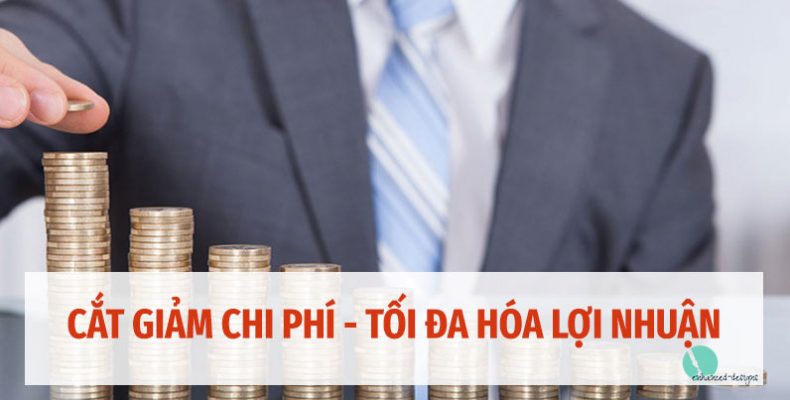 3. You can detect design flaws early.
Project over budget is a common problem. Because the client makes the changes while the structure is built. This is because internal clients usually do not have much expertise in the field of Architecture. That is, they have difficulty understanding some ideas before the construction phase begins. Of course, drawing alone is not enough to convey specific ideas.
In other words, 3D Architectural Visualization gives clients the opportunity to spot problems early. By showing actual images of the project. They can completely know the material or not like the design idea. Or the layout of something from the very beginning. Thus, by catching problems right in the early stages. They can avoid unnecessary costs when making changes after construction has started.
. Build a house to send to neighbors because V&L takes iron – Star
.
4. You can use 3D Architectural Visualization as a marketing tool.
Firstly, if you are an Architect or a Designer and want to attract new clients. Investors and Enterprises with their products. So creating projects with super beautiful images of ideas and expressions. Is a great tool to advertise the quality of their services.
Although there is a lot of information from sketches and blueprints. But will not serve to promote your projects and ideas. Above all, you need a rendering company that can accurately convey your ideas through 3D images.
Second, it will be informative and highly persuasive. But not always the construction units can understand clearly. Or make 100% good at your design. Besides, waiting for a project to complete is an extremely long time. In short, shimmering 3D images are also a good choice for you. In attracting its customers.
Website VR: New Marketing Trends Of Real Estate Industry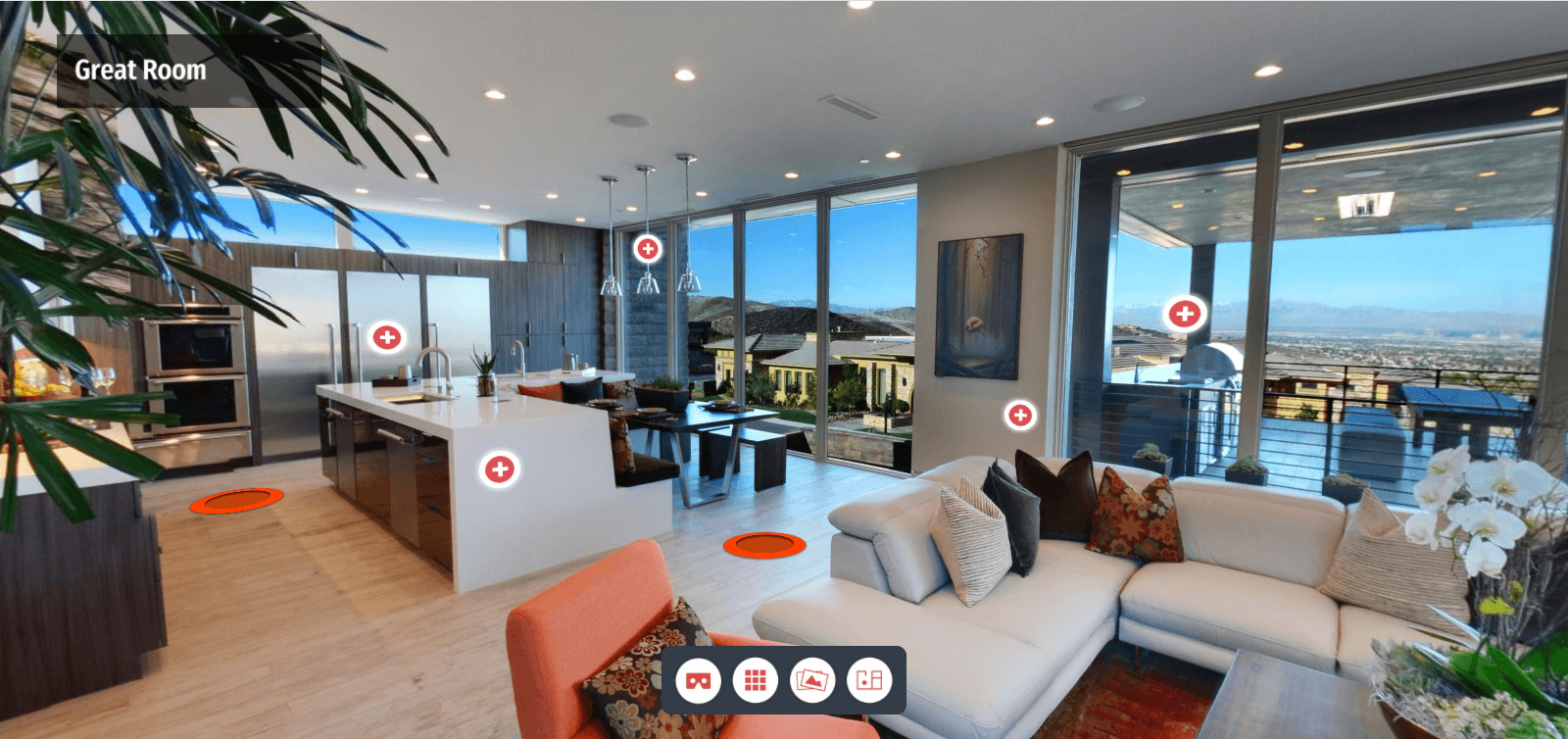 5. You can create more engaging presentations.
As we mentioned above. With 3D Architectural Visualization is almost always efficient and only more efficient. When conveying your ideas with clear, realistic images. By presenting your customers with stunning, realistic 3D Visuals. You will absolutely be able to get a positive response and meaningful feedback from your product. Besides, thanks to 3D images, your Design work also becomes much more professional.
The Future of Architectural Visualization.
Great idea!!! Of course the future of 3D Architectural Visualization is very exciting. Visualization software is becoming more efficient, more beautiful, and more realistic. More cost savings and less work time per year. Requires less resources and less time to create high-quality models. Combined with competitive costs. No matter the size of the company, no matter what level you are, you can approach animations like real photos.
Therefore, the future of Architectural Visualization is very potential. Architectural firms and individuals can completely consider and invest in these costs. The efficiency of 3D Visualization allows for a continuous iterative design process. An Architect or Designer can focus on his design and construction work. No need to worry about rendering, a job that requires a lot of time and investment in machinery.
In addition, there are many other benefits when you hire an Illustrator instead of doing it yourself.
If you want to know more Reasons why Architects should Hire 3D Visualization instead of doing it yourself, then check out this article:
Architect trends during the epidemic season: Realizing your architectural project visualization and 9 Great benefits.
You want to rent 3D Animation ?
At N2Q Studio, we build a professional and experienced in-house direct design team. Work on various online projects. Learn more about our 3D Rendering services now.